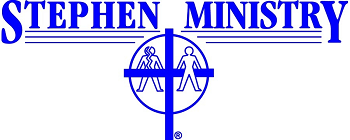 We all experience challenges in life when we could benefit from the support of a caring, Christian friend, such as:
terminal illness
loss of a job
relocation
retirement
hospitalization
loneliness
loss of a loved one/grief
divorce
many other stresses and challenges
Our Stephen Ministers are ready to provide the emotional and spiritual care we need when we face a crisis or difficulty in our lives.
Stephen Ministry is a confidential ministry: those receiving care can be sure that their identity and what goes on in the caring relationship will remain private. Members of First Presbyterian Church are trained and organized to help provide Christian caregiving to members of our congregation and community. Stephen Ministry is based on the idea that all Christians are ministers.
When you agree to have a Stephen Minister, a Stephen Leader will contact you to talk more about Stephen Ministry and what it can mean to you. If your needs can be best served by a Stephen Minister, you will be matched with someone who will support you through this tough time.
Confidentiality is a top priority for Stephen Ministers. The fact that you have a Stephen Minister and the details of your care are never shared. Only you can divulge this information.
If you know someone who could benefit from a Stephen Ministry relationship, please mention our ministry to them and urge them to reach out. When the needs of the members of the congregation are met, we will provide care for others in the community. Please call on us.
How to Seek Help
In our congregation, the way that you ask for a Stephen Minister for yourself or others is to contact on of the following Stephen Ministers:
"Bear one another's burdens and so fulfill the law of Christ." Galatians 6:2